So I feel so Ashamed I haven't been blogging like I should but I have been super busy! This past weekend I attended the Makers Fair I have a vid uploaded here if you wanna check out the details. I had such an awesome time and had so much fun catching up with my friends Mandi and Connie who helped me out alot. I have been doing lots of shopping and recently found out about this online store called 599fashion which everything is only 5.99 yayyyy! I ended up getting some cute things from them and encourage you to check it out!
http://www.599fashion.com/
i just can't pass up anything Cheap. I seriously love a good deal and they have plenty!
In other news I think I am in love with this fragrance called Lolita Lempicka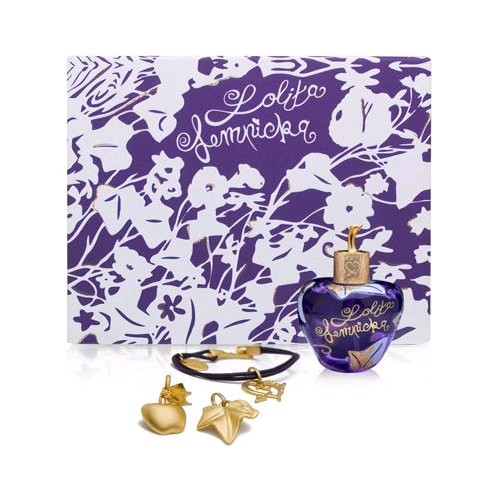 I received a sample size bottle of it from ulta and needless to say it was gone by the next morning. I think I am going to have to fork out some cash and get a bottle. I loooooovvvvve it!
I also have really been feeling like I am in a funk. I need to do something drastic like chop off all my hair and dye it green or something. Does anyone else ever feel that way? LOL I don't know what i am going to do but I gotta do something! I actually need tolose some weight everytime I watch one of my youtube videos here lately I swear I cringe.. ACK! Ok enough about weight I don't feel like getting depressed. In other news I have been on a Giveaway spreeeeee on facebook! I really started off doing most of my promoting of simply kendra on youtube but really like how I feel I can connect more with everyone on Facebook. Just in the past month I have gained almost 300 fans and it has been so Awesome getting to know everyone! I have two giveaways that end tomorrow 5/5/2011 at 9:00cst and will be holding a 500 fans giveaway after I announce the winners from the 300 and 400 fans contest... I feel like I need to make this one extra special. So I think I have something in mind, we shall see!
In my non Simply Kendra online life I have recently adopted a new cat and have gained a new puppy. So as usual its always a zoo here at my house. I think until I actually have a real human child, I will just keep adopting furry children. I really would like to one day make something in my line of cosmetics that some or all of the proceeds go to an Animal Organization. Hopefully I will get to the point in my business soon that i will be able to make donations and give back, its something that I just feel like I need to do.
Anyways I guess I am just rambling now :)
Thanks so much for reading and I hope you have a wonderful day
xoxoxo
k